Handmade is good. But who says it has to be your hands?
It may sound like I'm just trying to get out of shopping (which on some level may be true) but I struggle to buy gifts at Christmas each year. I always end up feeling like a sell out. I can't stand the commerciality of Christmas (which is about as far from the spirit of the Holy Day as it could be) and I hate to feel that gifts are in anyway required, contrived, or obligated. I mean, it's a gift! It takes all the generosity out of it if you felt like you were forced to give it.
On the other hand, giving gifts is a love-language of mine. The more unique the better. I prefer greatly to spend $15 on a gift that is specialized and lovingly-selected than $100 on something they asked for. Yes, even if it's someone else's money. A handmade gift puts money back into the artisan marketplace, and it speaks to how you really feel about the recipient. I have had a lot of luck in the past finding unique and specialized gifts on etsy.com. As I surf the proverbial sea of etsy-handmade, in search of the perfect gift for my husband, I thought I could share a few of my best finds. No endorsement of the vendors intended - just good old fashioned shopping fun!
Here's my 10 favorite handmade gifts for men, all $30 or less.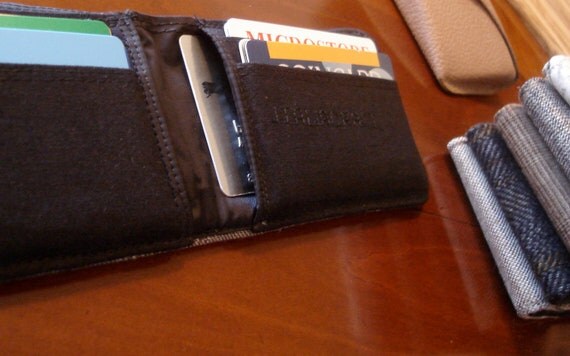 $26.90 - Dark Blue Herringbone Tweed Wallet (7 pocket billfold)
My man loves a good wallet the way I love a good purse. Soon, our growing collections will need their own room in the house. Classic herringbone in navy.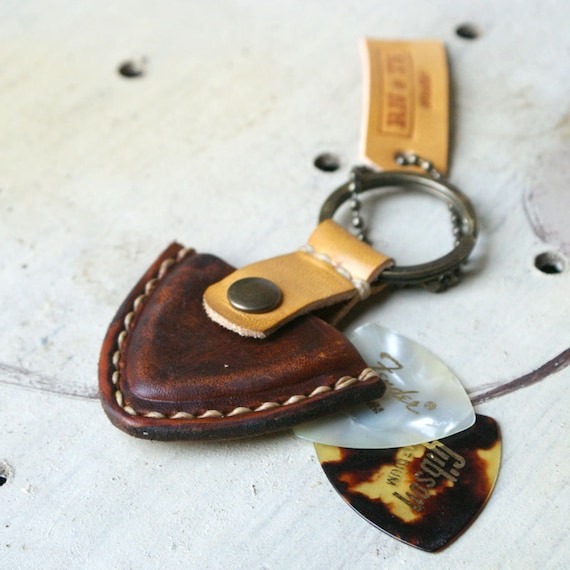 $16.50 - Guitar Pick Case Keyring (hand-stitched leather)
Guitarist are notorious for never having a pick when they need it. They're also known for chunky leather accessories. Perfect.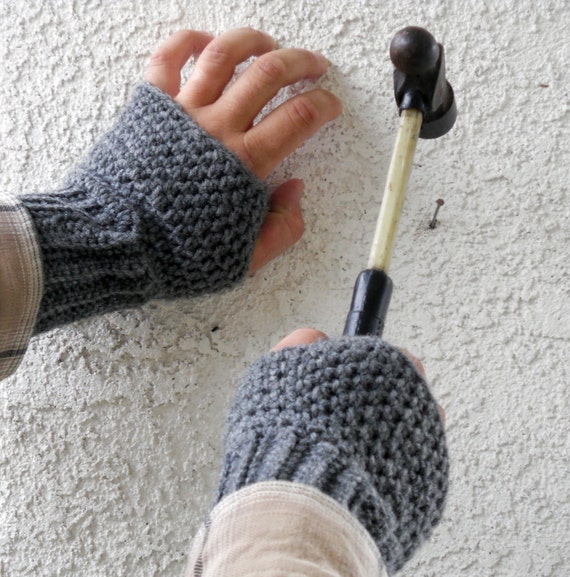 $15.00 - Grey Fingerless Mits/Arm Warmers
Outfit those fists in the manliest of gloves. As Benjamin Franklin is rumored to have said, "When a man's wrists are encased, he need not triffle with the fingers." (Ok, I made that up)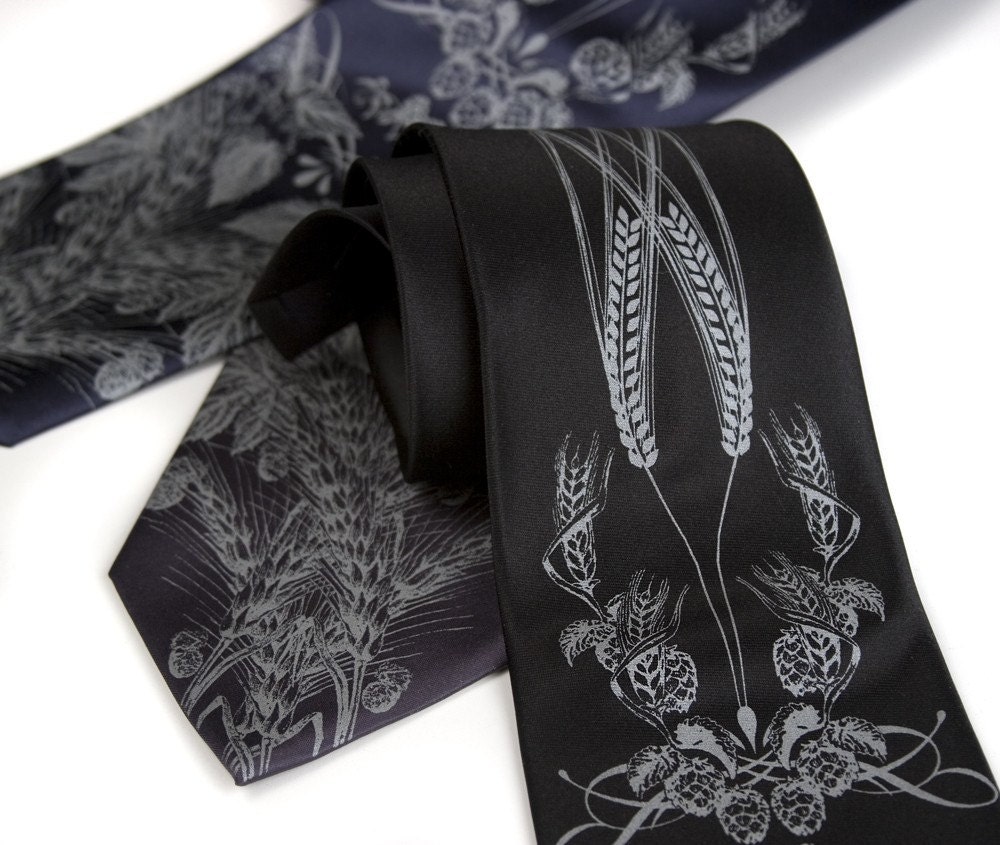 $30.00 - Silkscreened Hops, Barley and Wheat Necktie (in Dove Gray on Black)
Deck your neck with the trinity of beer-making grains. Artfully printed onto black, or many other colors.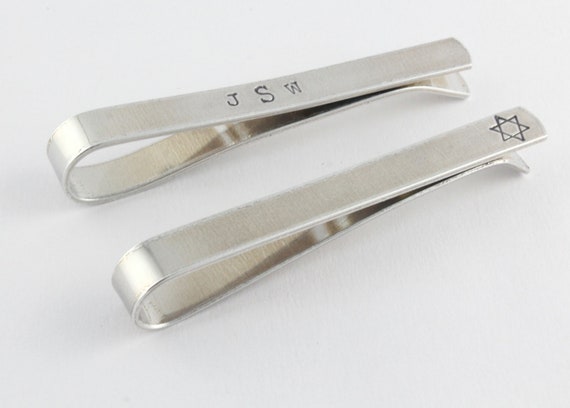 $15.00 - Personalized Silver Tie Bar (hand-stamped to order)
Maybe he already has too many ties, so outfit all that neck gear. I flippin' love tie bars. They make me think of my Grandfather, a personal icon of the greatest generation. I wonder if she'd engrave "Tie Master" on there for me...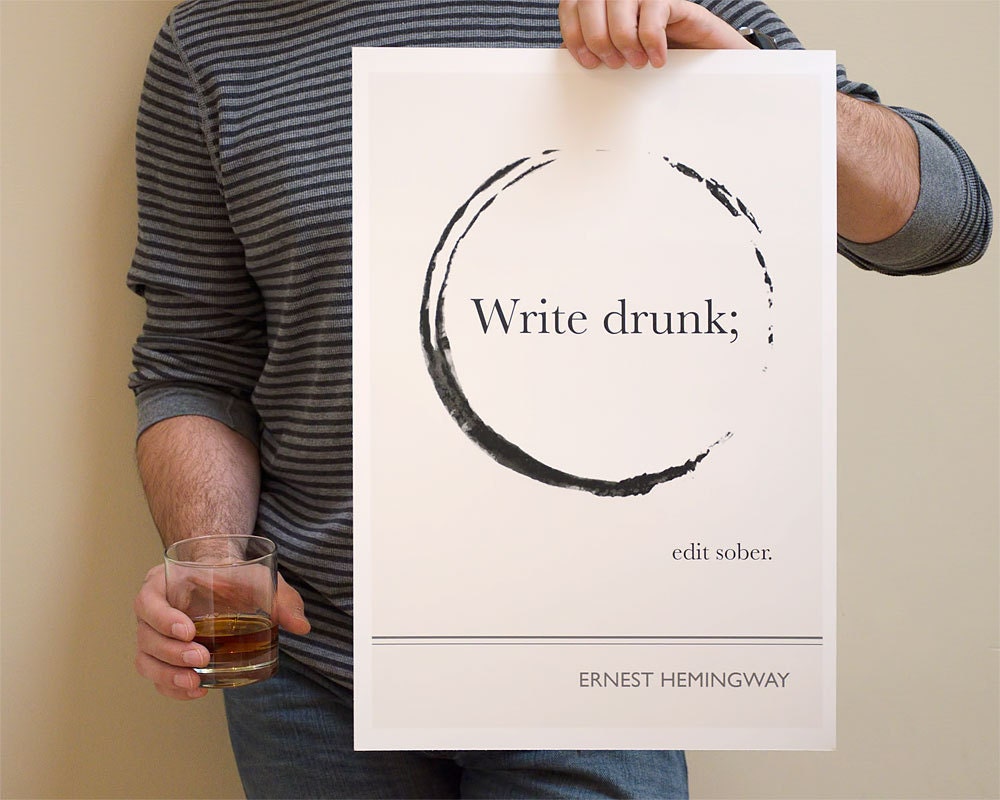 $24.00 - "Write Drunk Edit Sober" Quotation Print (Original Illustration)
This artist makes some of the best "man-friendly" art prints out there. Each one is a quote from a famous writer or historical figure, and there are some great ones for men. Feeling Romantic? He's got a great illustration with the quote, "Whatever our souls are made of, his and mine are the same." (Emily Bronte).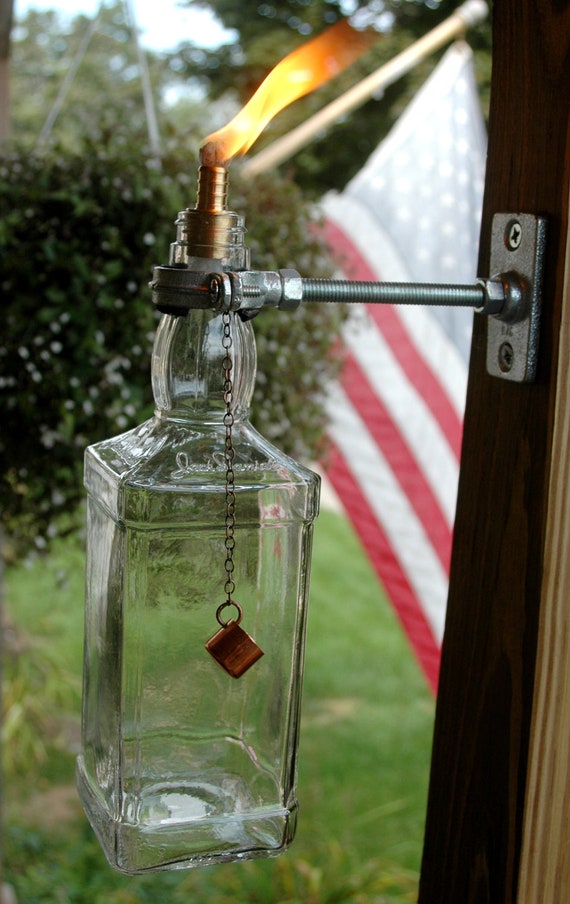 $18.00 - Upcycled Jack Daniels Torch
I can think of at least 3 men that would probably hang this outside within 20 minutes of unwrapping. Enough said.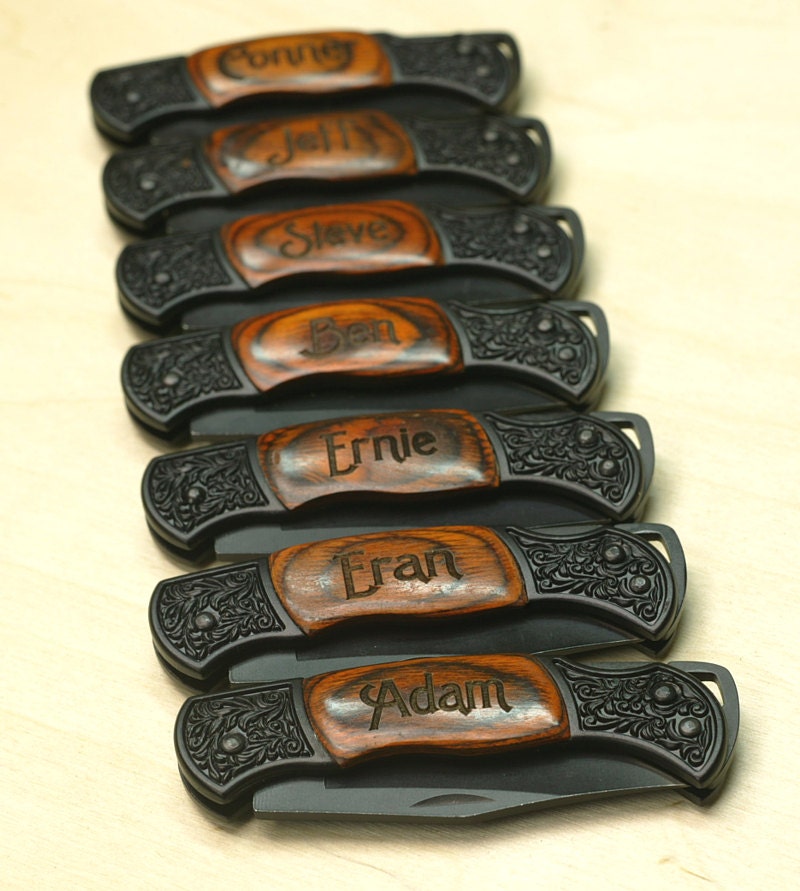 $15.00 - Art Deco Hunting/Pocket Knife (Laser Engraved)
I just can't believe how great this product looks for the price. Art deco, a truly manly art style, in black metal and polished wood. Cut with lasers. And it's a knife. Can we say testosterone pleaser?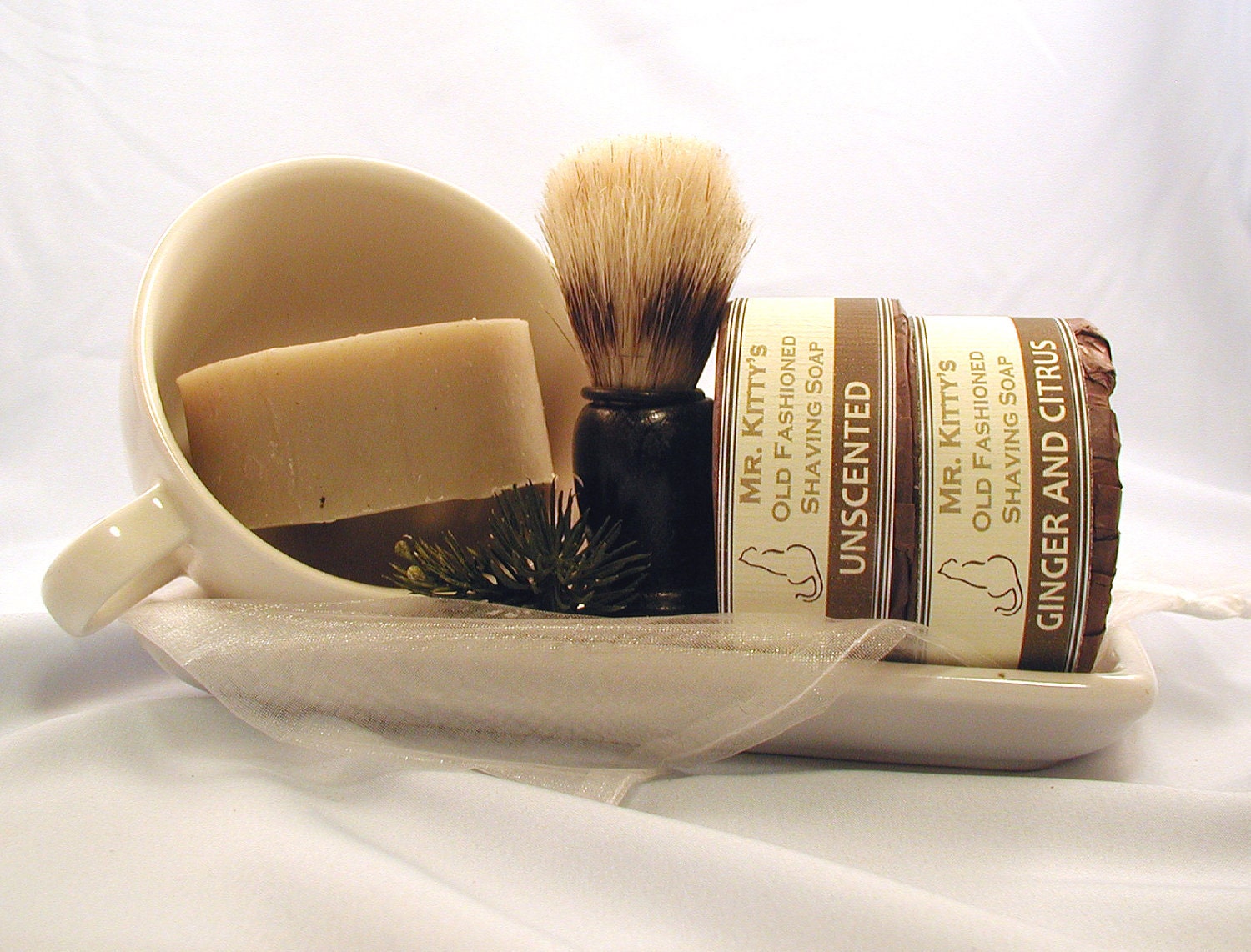 $22.00 - Gift Packaged Old Fashioned Shaving Set (Cup, Soap and Brush)
If he hasn't yet experienced the difference of an old-fashioned shave, he hasn't lived. Classic shave soap and a beaver hair brush are a great start. This kit, barely more than 2 bits (anyone? anyone?), is a great value.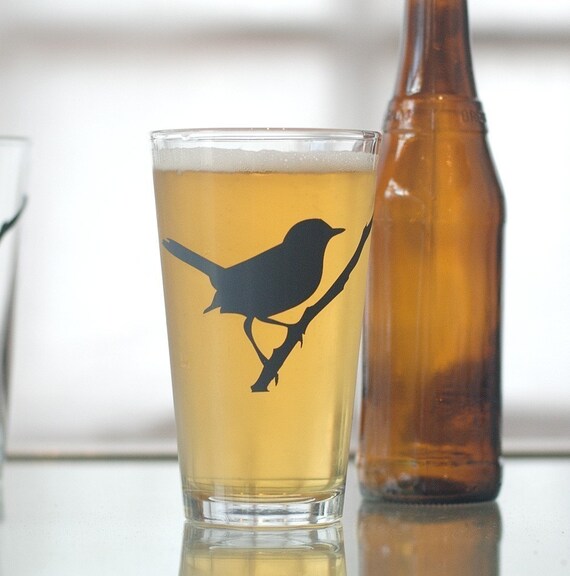 $24.00 - Wren Pint Glasses (Set of 2, screen-printed)
This vendor offers several unique designs of charcoal sillouettes on pint glasses. Wrap them with a holiday craft beer, and expect the Christmas stress to wash away in front of your eyes. Luckily, there's a glass for you, too!